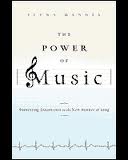 As a music lover and sometime performer, I have loved music since I can remember. I am honored to have as my guest this week on Make Contact, 6-time Emmy Award Winner and Author Elena Mannes. Elena's book explores how music actually changes, and potentially can heal by transforming the brain!
Now, more about Elena Mannes…
"I knew nothing about music—except for knowing what music I like—until I took this journey with Elena Mannes. What a trip! Elena Mannes has always crafted exquisite stories for television, winning all the top awards for excellence over her long career at CBS and PBS. Now she has brought that gift for storytelling to The Power of Music, laying out even for an untutored layman like me a captivating account of how music connects mind and body. She digs deeply into stunning new research into music's importance in our lives and reveals that science and art are muses that nourish each other and enrich individual lives."—Bill Moyers
"We've always known that music is a transformative, spiritual experience—now modern science can explain how and why. Elena Mannes explores this groundbreaking and often poetic new territory."—Bobby McFerrin, vocalist/pianist/conductor
The award-winning creator of the highly acclaimed PBS Documentary                                                                                                                                      The Music Instinct: Science & Song, Mannes expands on the film's fascinating revelations and follows visionary researchers and accomplished musicians to unveil the latest discoveries in the new science of music. Drawing on her own family history, rich with generations of musicians, Mannes explores the questions of nature vs. nurture and biology vs. culture, all the while weaving a mesmerizing journey throughout the world.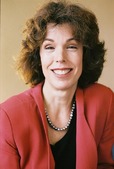 Elena Mannes has won six Emmys and many other national awards for her documentaries. She is a member of one of the first families of American music. Her grandparents founded the Mannes College of Music in New York City and her great uncle, Walter Damrosch, conducted the Metropolitan Opera and was the instigator for the building of Carnegie Hall. Mannes lives in Connecticut and New York City.
MAKE CONTACT EVERY WEDNESDAY AT 2PM ON WWW.TOGINET.COM 877.864.4869!