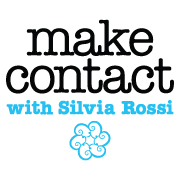 Life Coach and Toginet Radio Host Marla Tabaka joins Silvia Rossi on next week's show! Marla's show empowers and teaches women on how to  "Explore, Discover and Live" through helping you in reaching your goals and highest potential by tapping into your Million Dollar Mindset! Marla shares her  journey of rediscovering life through overcoming personal loss. Silvia may have a message or two for Marla, and you too!
BE SURE TO TUNE IN AND CALL!
MAKE CONTACT AIRS EVERY WEDNESDAY AT 2PM EST ON WWW.TOGINET.COM STUDIO CALL LINE IS: 877.864.4869

More About Marla Tabaka…..
Life Coach, Marla Tabaka is The Million-Dollar Mindset Coach and specializes in coaching women business owners who are ready to embrace their full potential in life and business.
Marla runs a thriving coaching practice and is also a Success Coach for the nationally known organization, Count-Me-In for Women's Economic Independence. She's spent years inspiring women business owners to grow their annual revenues to one million dollars and beyond.  Life Coach Marla loves to share her success tips so she is also a regular author on the popular blogs, SparkPlugging.com and Inc magazine on line.
Marla has 25 years of experience in corporate, start up and entrepreneurial ventures and has studied with the Coach Training Alliance, e-Myth Worldwide, The Coachville School for Coaches, The College of Metaphysics, and Tony Robbins & Associates.
In addition to E-Myth Mastery tools, Visualization, EFT Tapping, and Law of Attraction techniques are amongst Marla's favorite tools to help people achieve their dreams and goals. She believes that, with the right mindset, ANYTHING is possible!
Are You Ready for Your Life Coach?
Clarity. A Plan. Peace of Mind. A Partner in Success. Life Balance. Affirmation. A Solid Direction. Confidence.
http://www.marlatabaka.com/