Bryan Huseby, Medical Intuitive, Qi Energy Healer, Clairvoyant, Clairsentient, and Empathic and Host and Psychic Medium Silvia Rossi come together for An Hour of Healing Power. Brian hails from Sedona Arizona and is visiting the Tri-State Area. Make Conact is lucky to have this very special man share his gifts with you!
Make Sure to Tune In!
Here's more on Brian Huseby: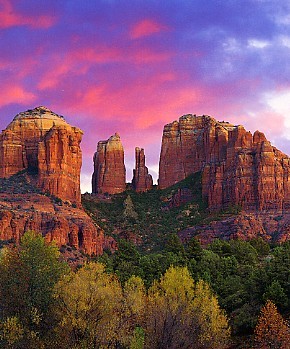 A gifted Qi Energy Healer and Medical Intuitive, Bryan began his career at the age of 30, after an undiagnosed intestinal disorder nearly claimed his life, in May of 2005. This served as an awakening to be of service to others on their spiritual and healing journeys. As a result of this near death experience, Bryan began to embark on intense training in various disciplines and healing techniques including meditation, Qi gong, Nei Gong, I Ching, Yuen Method, Matrix Energetic, Quantum Touch, Rapid Healing Technique, Chakra balancing, Acupuncture philosophies, Psycho-energy healing & Western Anatomy and Physiology.
In February of 2007, Bryan felt divinely called to relocate to Sedona, Arizona in order to continue his training and to pursue a career in the healing arts.  He currently shares his gift of KinetQi at Sedona Rouge Spa in Sedona Arizona. 
Bryan believes that each one of us holds the power to heal ourselves and realign our intentions toward Soul purpose, the reason for being. He teaches that every human body is equipped with the opportunity to explore the power of Truth within in order to elicit powerful healing responses and restore the body and soul to its natural state of perfect health and wellness. Bryan draws upon his intuitive sensitivity and abilities as an Empathic in healing sessions to help the individual arrive at a place of wholeness and peace.

Bryan feels truly called in his work to assist those who seek greater spiritual connections, healing, and balance in their daily lives. He is available for Qi Energy Healing, Qigong, and Integrated Life Coaching Sessions and more. To make an appointment for a healing session with Bryan, please email him at KinetQi@sedonaenergyhealing.com or call 928.274.4757