Since it's debut in the 1880's the Quija board has fascinated, mystified and even struck fear in many. Robert Murch has made it his mission to research and educate the public on this fascinating and often misunderstood device. Robert will be my guest this Wednesday to share his extensive knowledge about the talking board and answer your questions.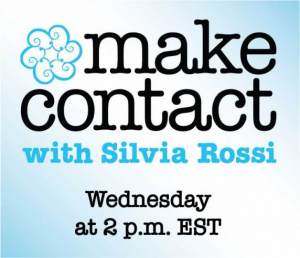 Studio Call Line: 877-864-4869
www.toginet.com
More on Show Guest Robert Murch: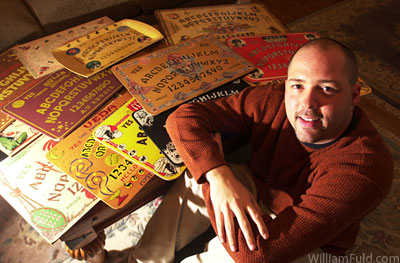 Robert L. Murch, Jr., is the world's foremost collector, historian, and expert on Ouija® and Talking Boards. To most he's known simply as "Murch." He was born in Lewiston, Maine on February 20th 1974. He is the second and youngest child of Robert L. Murch Sr. and Carol Shulman. Robert grew up in Portland, Maine and moved to Massachusetts when his mother married for the second time to Michael Sapol. He attended Peabody Veterans Memorial High School and attended college at the University of Connecticut, University of New Hampshire, University of Massachusetts in Boston, and Salem State College. Robert married Gary Halteman on May 17th 2004 on the steps of City Hall in Salem, Massachusetts.
As he studied the history of the Ouija board and William Fuld, he often found inaccurate and poorly researched articles. This inspired his extreme research methods often traveling to Maryland and tracking down descendants of all those involved with the invention of the Ouija board. He has spent over fifteen years uncovering the final resting places of these gentlemen that have been long lost to history. To date he has discovered the grave sites for William Fuld, Isaac Fuld, Elijah Bond, Harry Welles Rusk, William H. A. Maupin, Col. Washington Bowie, Washington Bowie, Jr., Charles Kennard, and E. C. Reiche. John T. Green's grave continues to elude him and that search continues.
Robert has worked with DreamWorks Studios as their Ouija consultant on the movie What Lies Beneath, and was contacted by the producers of the movies Sugar & Spice and Drive Thru as well. He has made appearances on Showtime's Bullshit!, The Travel Channel, MTV, the BBC, Australian radio, U. S. radio, and consulted on A & E's Paranormal State. He has also been featured in articles published in the Associated Press, USA Today, CNN.com, ABCNews.com and various local newspapers. He is often interviewed and consulted for books and other projects dealing with Ouija or talking boards and is an occasional guest presenter at Salem's annual Festival of the Dead.
Visit Robert's Website @

http://www.robertmurch.com/