Make Contact welcomes back on the show "The Angel Lady" Angelina LaFera! Back in September Angelina made her debut on the show and charmed everyone! She is back to talk about her Angel of the Month and much more. Plus, a member of her family gets a reading! Hear the reaction!
www.toginet.com
More on Angelina  and her designs:

"Angel Lady" Angela LaFera
Artist…  Designer… Writer… Visionary. Born with an incredible gift for art and design, Angela has been blessed with an intimate connection with the Angels, creating a genuine, spiritual link to The Creator. Her life's work is to spread their message to the world through her art, designs and fashions. Her passionate love of Angels inspires her designs by reflecting what she feels in her soul, letting her spread God's message through her sensitivity and love.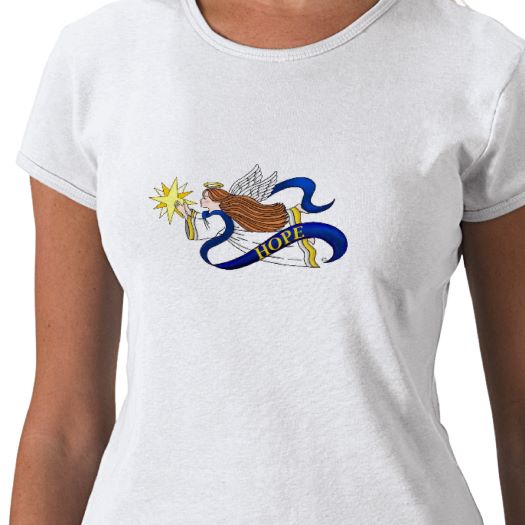 Angel Passion – Heavenly Fashion

In 1994, Angela created Blue Moon Creations with the concept that designs like these are a rare occurrence – they happen only "once in a blue moon." Her vision transformed ordinary sportswear into "heavenly creations" incorporating her unique, original angel motifs. Other inspirational product lines followed, including jewelry and woven goods, and the result of her labor of love has reached far beyond her greatest expectations:
•    Won "Best of Show" in New Jersey's "Quest for America's Best" on the first QVC 50/50 Tour.
•    Featured on QVC for seven years, successfully selling out her angel gift line of  embroidered "Angel on My Shoulder" tee shirts, sweat shirts, night shirts, cardigans and jewelry.
•    Seen in millions of homes sharing her love of angels and earning the name "Angel Lady."
•    Created the "Angel On My Shoulder" Angel of Hope product line to help with the prevention and ultimate cure of breast cancer, one of her passionate causes.
•    Won Dell's 2007 nationwide advertising contest for small businesses to create an ad with the slogan "We Believe." Her ad and slogan – "We believe we'll find a cure….THINK PINK!" – appeared for two days on the Jumbo Tron in Times Square, New York City.
Angela is truly on a "mission of love" and has dedicated her life to doing the work of the angels by spreading the love and light of our CREATOR!
Check out Angela's link:
http://www.zazzle.com/weloveangels/gifts/?rf=238924458568164179