---
Silvia is booked in advance for several months however, she offers Emergency Sessions for clients who are in immediate need for an appointment. The cost of an Emergency Session is $260.00/hr. A $50 deposit is required at the time of scheduling.
🔴

Deposit is non-refundable if client cancels appointment and does not notify the office within 48 hours of their session.



For your convenience, Cash, Money Orders, Credit/Debit Cards, Square and PayPal are accepted.
Schedule your Emergency Session by completing the form and making your $50 deposit payment below or call:
862-258-3436
    🚓 🚨 ☎️ 🚨 🚓 🚨 ☎️ 🚨 🚓 🚨 ☎️ 🚨 🚓
La espera por una cita usualmente son varios meses. Para atenderse mas rápidamente, Silvia ofrece citas de Emergencia. El costo de la Cita de Emergencia es $260/hora. Se requiere un depósito de $50 para concretar la Sesión de Emergencia.
🔴

El deposito no es reembolsable si el cliente cansela sin avisar la oficina dentro de 48 horas de su cita.



Para su comodidad, se acepta Dinero en Efectivo, Money Order, Tarjetas de Credito/Debito, Square y PayPal.
Para solicitar su cita de Emergencia, por favor completar el siguiente formulario y pagar su depósito de $50
o llamar al
862-258-3436
An audio CD is available of each session, please be sure to ask for this in advance. The cost of the audio CD is $10.

Un CD de audio se ofrece de la sesión por $10 . Por favor pedirlo por adelantado, Gracias.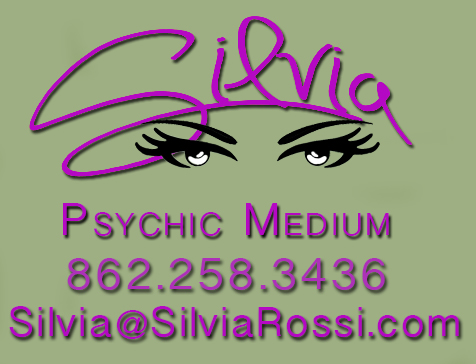 Leave a comment