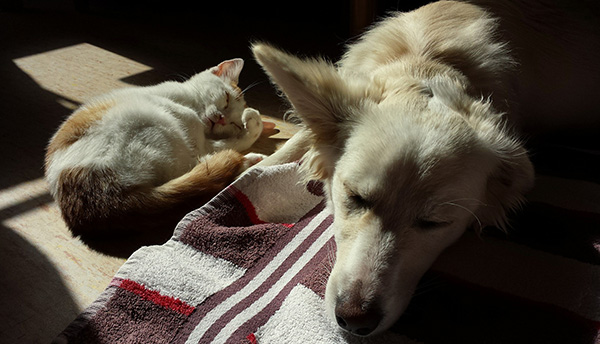 After many years of doing readings in which pets would communicate with clients during a session, Silvia is now offering readings exclusively for those who are looking to make contact with their beloved pet. Whether your beloved animal is deceased or living, Silvia will uncover to your pets thoughts as well as receive pointed messages that provide you with insights into your furry one's world as they see it. It is not uncommon during these sessions, that she may hear from a spirit loved one or two as well! Schedule your Pet Communication reading today by calling 862-258-3436 or filling the request form below!
The cost for a session is $200/hr (Does not include crystal or card reading) A $50 deposit is required at the time of booking.
An audio CD or digital recording is available of  your session. The cost of the audio CD is $10/digital copy $5. You may request this when scheduling your appointment.
For your convenience Cash, Money Order/Cashiers Check, Credit/Debit Card Square and PayPal are all accepted.